Firstly, and we think most importantly, everyone who works here is an archer.
If you need advice, the chances are we have been there and will be able to help.
We are not just a shop that sells archery equipment, we are active archers who
love archery so much that we have taken it up full time.
---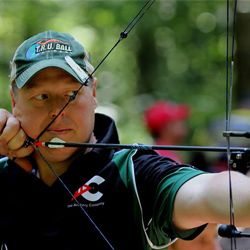 Tony Weston - Owner of The Archery Company.

Tony has been an archer for many many years. He has won numerous
National and International titles and has coached everyone from beginners
to World Champions.
He loves all things archery and is well known on
many of the Archery circuits and also competes on the European Pro Archery Series
and in the Open Pro Class on the ASA Circuit in the USA. He is hands on with the
business and loves helping archers with coaching/bow adjustments. Nothing beats being
able to sign off a beginner and introduce them to this amazing sport.
---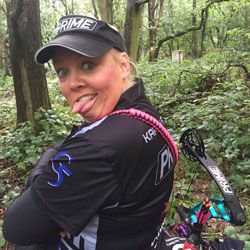 Karen Carter Pearson - aka "That woman that works at The Archery Company".
Originally from the Staffordshire area, she is married to Martin who also works for Tony.

She looks after the website and the Facebook / Twitter pages.
She processes a lot of the orders and answers the phones to you guys.

She has been shooting since she was 9 and has a few National titles under her belt.
2015 was Karen's most successful year to date as she placed 1st in all of the Championships she entered.
One of her proudest achievements was coming 3rd in the IFAA European Bowhunter Championships.
---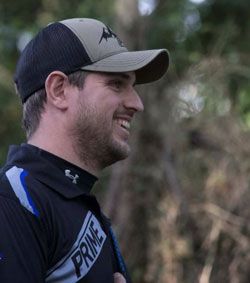 Martin Pearson
Martin generally does the arrow & string making, bow maintenance, set-ups and coaching.
He is very technical and always on hand to give advice.

He got into archery as he joined an after-school club that Tony was running. Like all of us
he started archery at a young age and it has taken him all over the world.
Martin has won National Championships and medals at international events.
He loves all the new gadgets and trying out different things with his equipment.
Anything technical - he's your man!
---
Bella Boo Carter Pearson
The prettiest member of the Team - Bella!

Bella regularly comes to shoots with us and loves to meet everyone! She will often sit at the
entrance to the trailer, just so everyone has to stop and cuddle her!

She loves following the customers around the shop and hopping into their bow bags for a
nap when they are not watching.
---