* These are all available to use by appointment only and may sometimes be needed to be booked well in advance.
Please email or call us to check availability: info@thearcherycompany.com or 01767 262 533
---
Shooting Ranges:
The Archery Company Headquarters near Sandy, Bedfordshire offers 3 types of Archery range.
We have a recently built a 20 meter indoor range, which can accommodate up to three archers in a detail.
---
We also have a permanent 20 target 3D Course which is regularly changed to keep things exciting.
Also on the outdoor range, we have a 20 meter flat practice area near to the showroom / workshops and on the top field you can shoot up to 60 meters on the flat.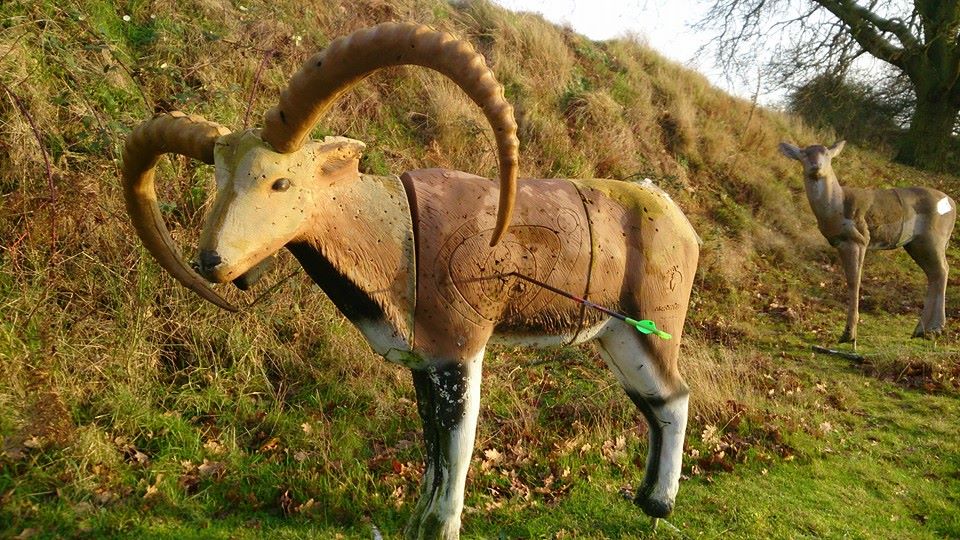 ---
Costs & Session Times:
Indoor & Outdoor Range: £8.00 per session
Session 1: 10am to 1pm
Session 2: 1pm to 4pm
Target Faces are charged additionally!
** To use any of our ranges, you must have your own equipment and for insurance reasons be a member of an Archery Association.
** If you find that you need works or services carried out on your equipment whilst using one of the range facilities. We cannot guarantee a same say appointment for you. All work will have to be pre-booked with a member of staff.
---