* These are all available to use by appointment only and may sometimes be needed to be booked well in advance.
Please email or call us to check availability: info@thearcherycompany.com or 01767 262 533
---
Shooting Ranges:
We have an indoor and outdoor range.
You can book either the indoor or outdoor range. A maximum of 6 people can use each range at either time.
There will be an element of "give and take", as each archer might be wanting to achieve their own goals, so please be prepared to Share and Play Nicely.
---
The indoor range is a heated and lighted 3 lane 18m facility with heavy duty foam bosses. Paper tuning, Bow Press, Draw Board, many other tools and a Chronograph are available by prior arrangement and based on your own knowledge level.
Our outdoor range is a field with 10 to 20 3d Targets and a few Layered Foam Targets, to allow you get sight marks, etc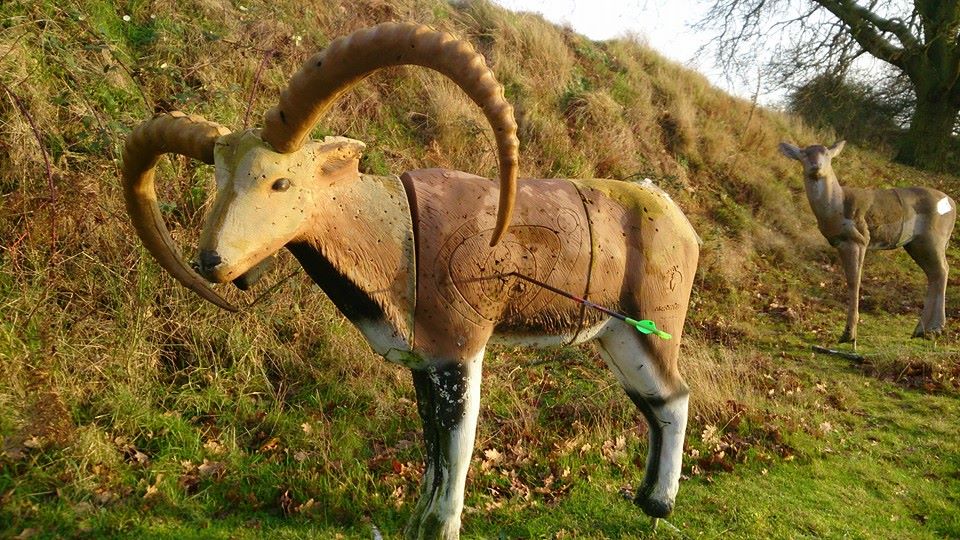 .
---
Costs & Session Times:
Indoor & Outdoor Range: £9.00 per session
Session 1: 10am to 1pm
Session 2: 1:30pm to 4:30pm
Target Faces are charged additionally!
** To use any of our ranges, you must have your own equipment and for insurance reasons be a member of an Archery Association.
** If you find that you need works or services carried out on your equipment whilst using one of the range facilities. We cannot guarantee a same say appointment for you. All work will have to be pre-booked with a member of staff.
---